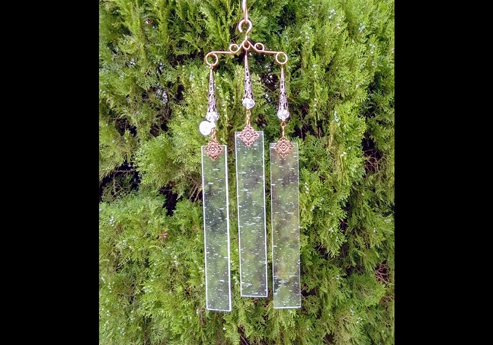 What can we tell you about Brockus Creations? As a family business of over 20 years, we're proud to say that every piece offered by Brockus Creations is designed and created by my husband and me in the Heartland of the USA. We feel that every piece has its home and we hope that our unique, reasonably priced work will be pleasurable to your senses and your budget.
Most items in our store are customizable to you. You can request colors, sizes, themes and more. The wind chimes above were a custom order for pink art deco style wind chimes.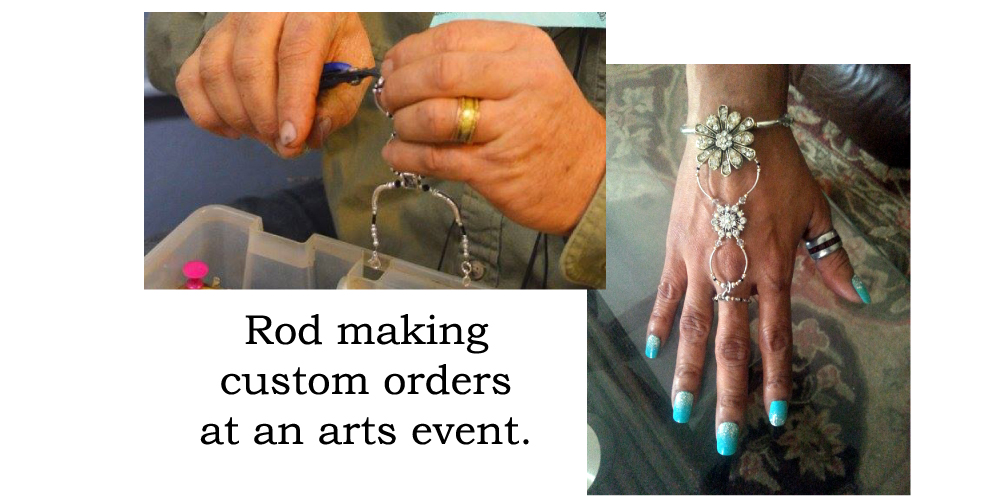 We also make custom orders and adjustments on site at art shows and events. We have found that most people enjoy meeting the artists who make the pieces and getting to know the artists personally. In return, we learn more about what our customers are looking for, what will best suit their needs and can also help guide them to designs and concepts they might not have tried previously.